Multi-Stripe Loop Scarf (Bright)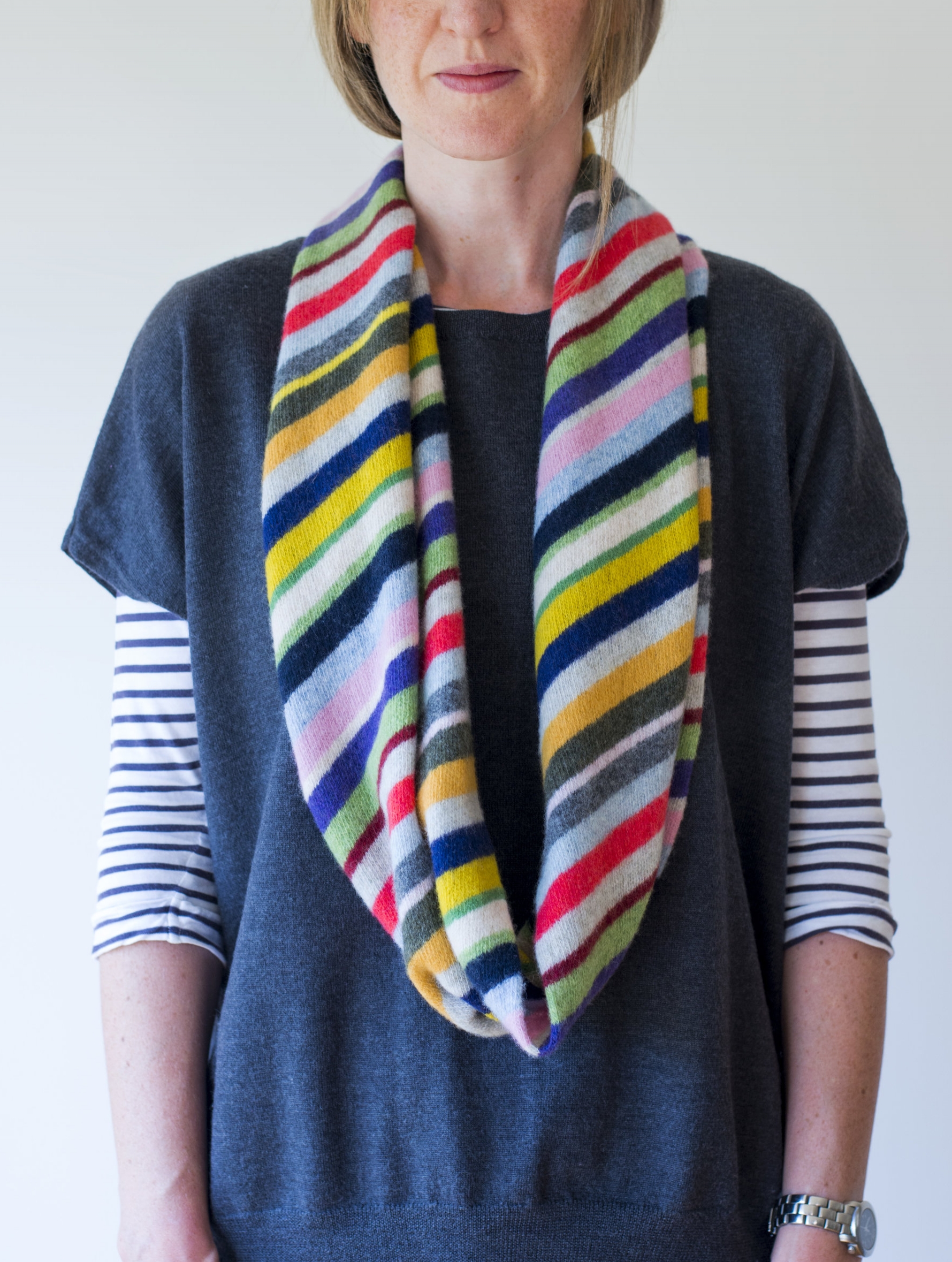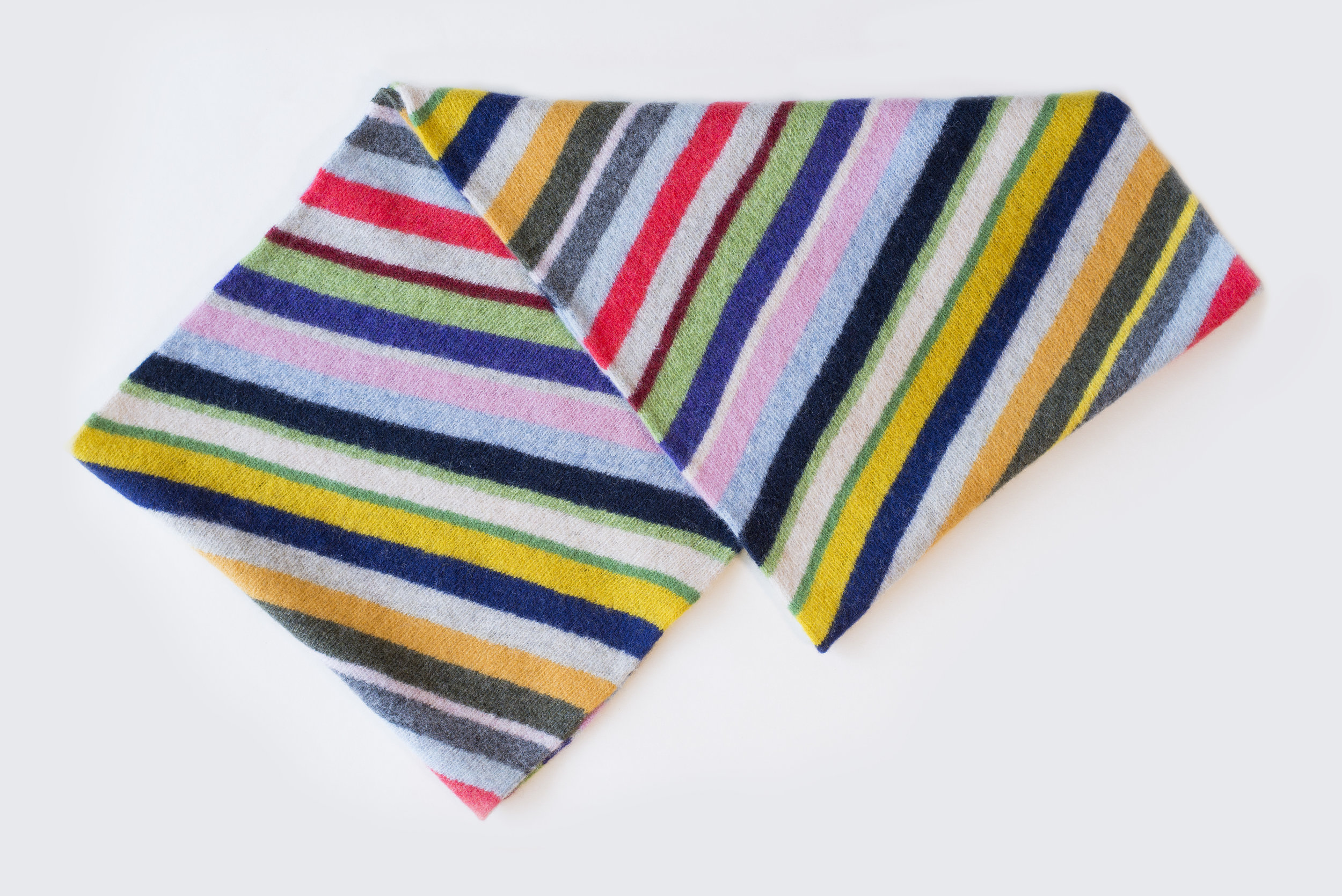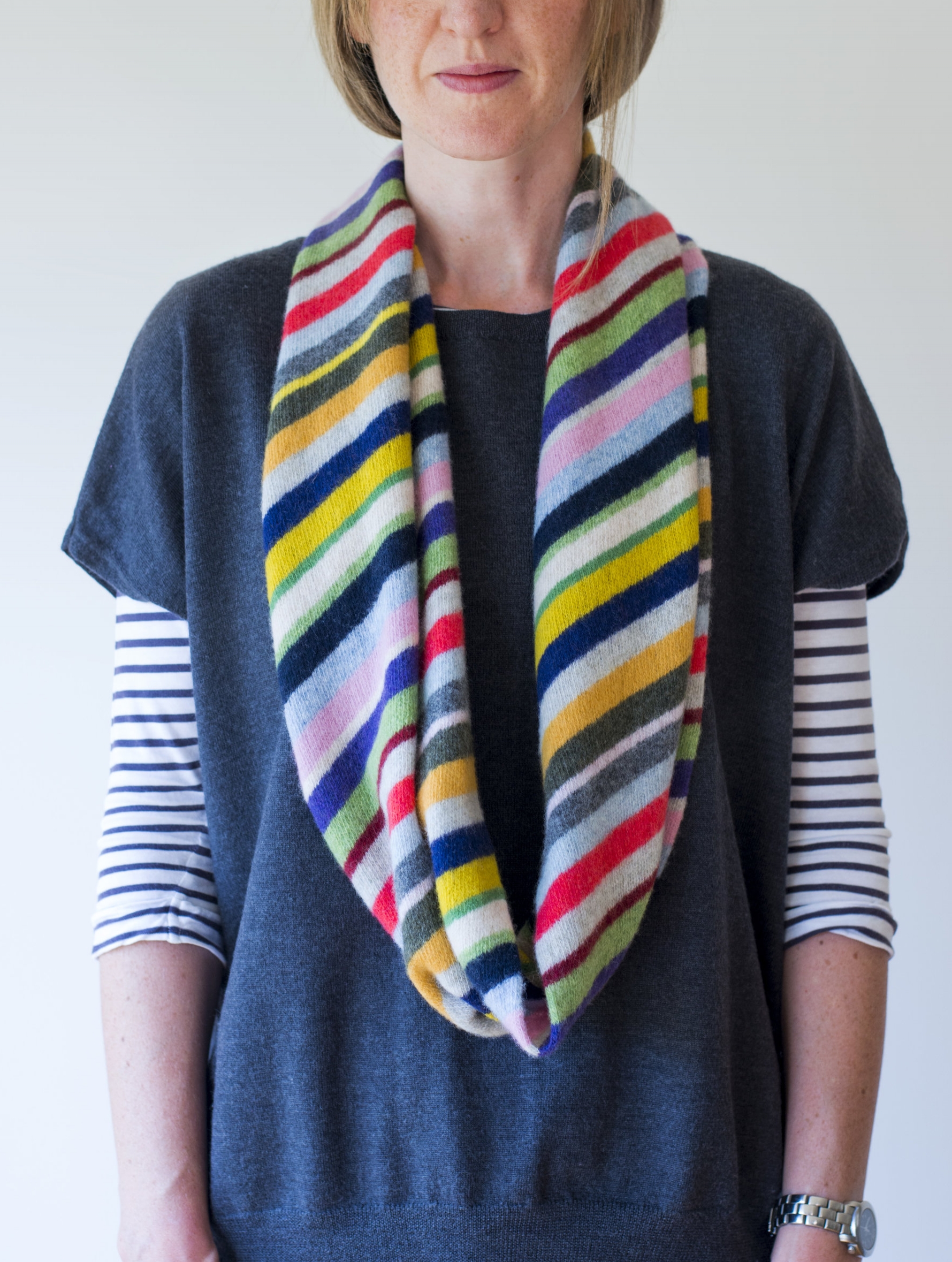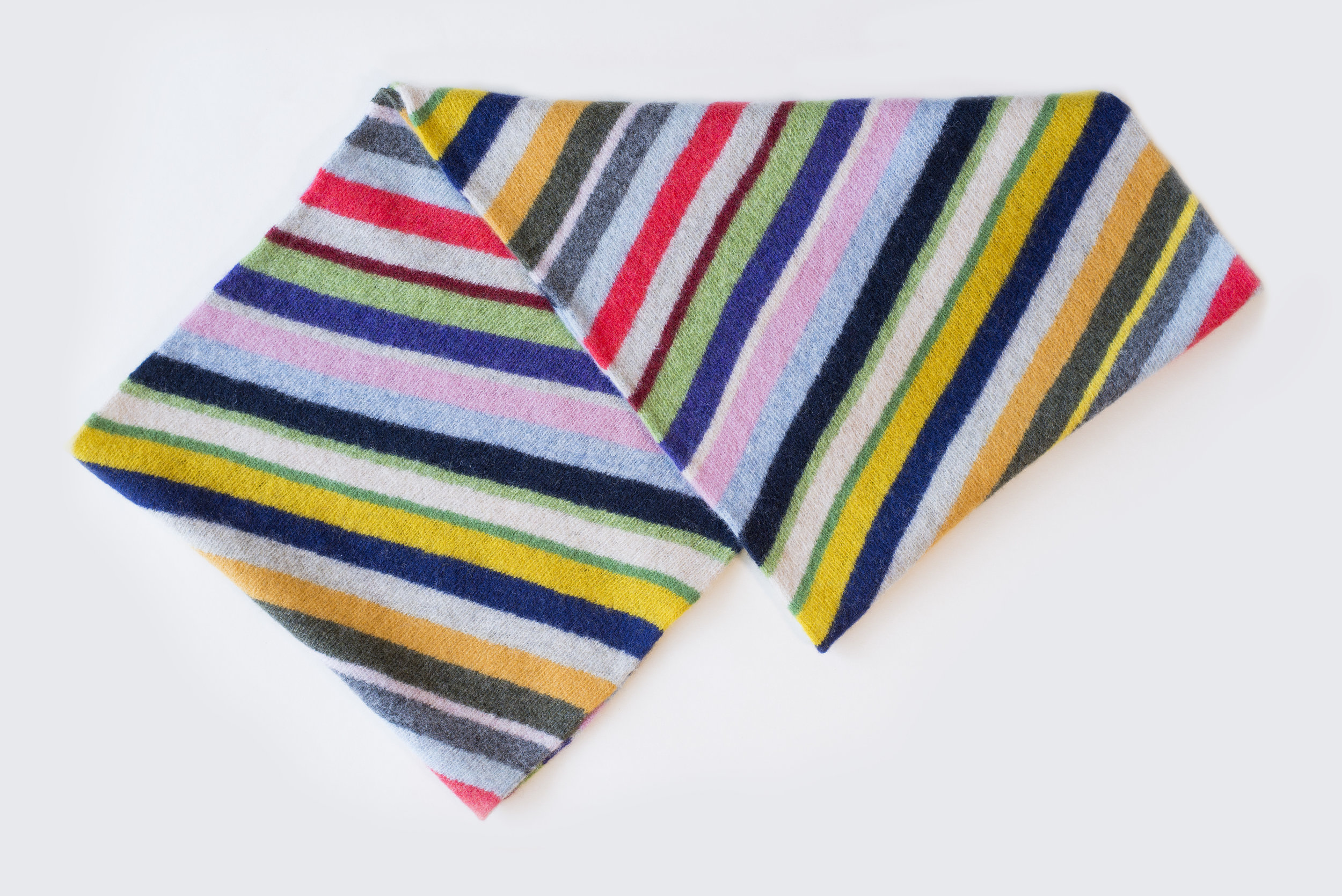 Multi-Stripe Loop Scarf (Bright)
This beautifully striped, soft lambswool loop scarf is perfect for keeping warm on chilly days; outdoors or in! It adds a pop of colour to all outfits whether it be to brighten up a winter coat or to become an extra stylish layer whilst keeping cosy indoors.
Made from 100% lambswool in a brightly coloured multi-stripe, this loop scarf is made from a single layer of knit joined at either end to form a circle. It can be either worn loose or wrapped around the neck twice for a snug fit. Please note that exact colours maybe slightly different from how they appear on your computer screen.
Each loop scarf is made on my 1970's hand powered knitting machine and hand finished by me. Measuring approximately 30cm by 63cm when flat/folded with an approx. circumference of 126cm, they are lightly felted to give a super soft hand feel and as a result every scarf is very slightly different.
Due to the delicate nature of the fine lambswool used, please take great care with sharp jewellery and hand wash only with warm water. Pilling may occur with constant use. Pilling is not a defect, it is a result of friction on a soft, natural fibre such as lambswool. Please purchase with this in mind.